Symantec Safe Site (Norton Seal)
Symantec Safe Site allows you to display the most trusted site seal in the world on your website - The Norton Secured Seal.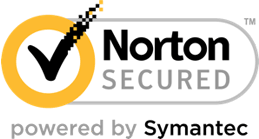 Turn visitors into loyal customers by displaying the mark that more online consumers recognize and trust. The Norton Secured Seal is displayed all over the web, all over the world, more than a half a billion times a day. Online shoppers know that the Norton seal is synonymous with a reputable website, and that your company has been vetted by an industry leader in web security. Give your customers the confidence to click.
This is not an SSL certificate, so no encryption is provided, but this is an excellent security product for websites looking for a boost in trust - whether or not you use an SSL certificate as well.
Includes daily malware scanning and Symantec's Seal-in-Search technology, which displays the popular Norton symbol next to your URL results in search engines.
Product Features
Business Validated site seal
Norton Secured Seal - the most recognized trust mark on the Internet
Authentication of your organization and website
Symantec Seal-in-Search
Daily website malware scanning
How does it work?
You will receive a Norton Secured seal to display on your web pages.
Your visitors (and you) can click on the site seal to see a status report from Symantec
You can assume that the malware scan status is good unless Symantec tell you otherwise.
To view a Malware report, go here https://products.websecurity.symantec.com/orders/orderinformation/authentication.do. Provide the Symantec Order number and your email address. The Malware Report link will only be active if there is a Malware report.